UPDATE: 2018 "Traveling with Ann" Calendar Contest WINNERS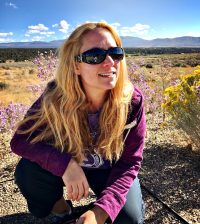 And the winners are …
You voted for your favorite picture and now there are 13 winning photos for the 2018 desk calendar (the extra is on the front of the calendar).
There are 17 winning photos in the 2018 wall calendar version due to multiple ties. The wall calendar also has 24 quotes from Ol' Man Harvey (12 motivational quotes and 12 "just for fun" quotes).
Check out the favorites you all chose below. Woo hoo!
In addition to the winning photos, we now have 10 lucky voters who have won an autographed desktop calendar. If your name is listed here, please send me an email at reader@anncharles.com with CALENDAR WINNER in the Subject line and your mailing address in the body of the email. I'll be sending the autographed calendars to the winners in early December.
Amanda Branstrator
Ashley Zehnder
Brigid Fahey
Debbi Gilmartin
Dodie Osbourne
Larry Horton
Mark Davis
Nelsina Apley
Richard Tucker
Tonia Hoover
Congratulations to the winners and many thanks to all who helped me select which of my photos to include in this coming year's calendar.
NOTE: If you're interested in purchasing a wall or desk calendar, visit my Shopify Store.
*********************************************************************************************
From earlier in November …
Yay! Calendar contest time again. It's time to vote for your favorite photos to go into my 2018 Traveling with Ann calendars.
Check out the pictures below taken during my 2017 travels near and far and chose ONE picture as your favorite in the comments below (type the picture number). Votes will be tallied on November 10, 2017. I'll share which 12 photos had the most votes the following week. NOTE–Your comment will appear AFTER I approve it behind the scenes (have to keep spammers out).
In addition, I'll do a random drawing from those who voted in the comments below and choose 20 lucky winners for an autographed desktop calendar!
Let the voting begin!  ♥ Ann
WINNER

Number One

Fiery Sunrise—Prescott, Arizona

WINNER

Number Two

Christmas Day Storm—Northeastern Texas

WINNER

Number Three

Back Road Canopy—Central Louisiana

WINNER

Number Four

Beach Sunset—Southwest Florida

WINNER

(Wall Calendar only)

Number Five

Winter Morning—Prescott, Arizona

WINNER

Number Six

Tracks in the Snow—Prescott, Arizona

WINNER

Number Seven

Rusted Car—Vulture Mine, Arizona

 

WINNER (Wall Calendar only)

Number Eight

Rusted Remains—Vulture Mine, Arizona

Number Nine

Saguaros Spines—Wickenburg, Arizona

WINNER (Wall Calendar only)

Number Ten

Mesa Views—Mesa Verde Nat. Park, Colorado

WINNER 

Number Eleven

Petrified Jewels—Petrified Forest National Park, Arizona

Number Twelve

Poppy Time—Prescott, Arizona

Number Thirteen

Stormy Skies—Southeastern Colorado

WINNER

Number Fourteen

Farmland Sunset—Fayette, Ohio

Number Fifteen

Pokey Beauties—Cortez, Colorado

WINNER

Number Sixteen

Black Hills Splendor—Deadwood, South Dakota

Number Seventeen

Mt. Moriah Cemetery Views—Deadwood, South Dakota

WINNER (Wall calendar only)

Number Eighteen

Coop's Hangout—Deadwood, South Dakota

Number Nineteen

Puget Sound Plant Life—Hartstine Island, Washington

WINNER

Number Twenty

Mesa Verde National Park Lodging—Colorado

Number Twenty-One

Meandering Little Colorado River—Arizona

WINNER 

Number Twenty-Two

Granite Mountain—Prescott, Arizona

Number Twenty-Three

Fall's High Desert Yellows—Prescott, Arizona

WINNER

Number Twenty-Four

Monument Awe—Monument Valley, Arizona/Utah State Line

Number Twenty-Five

Wild Horses—Monument Valley, Arizona/Utah State Line

WINNER

Number Twenty-Six

Fall Splendor—Mesa Verde National Park, Colorado