Deadwood #7 is AVAILABLE NOW!! (… plus other Deadwood news!)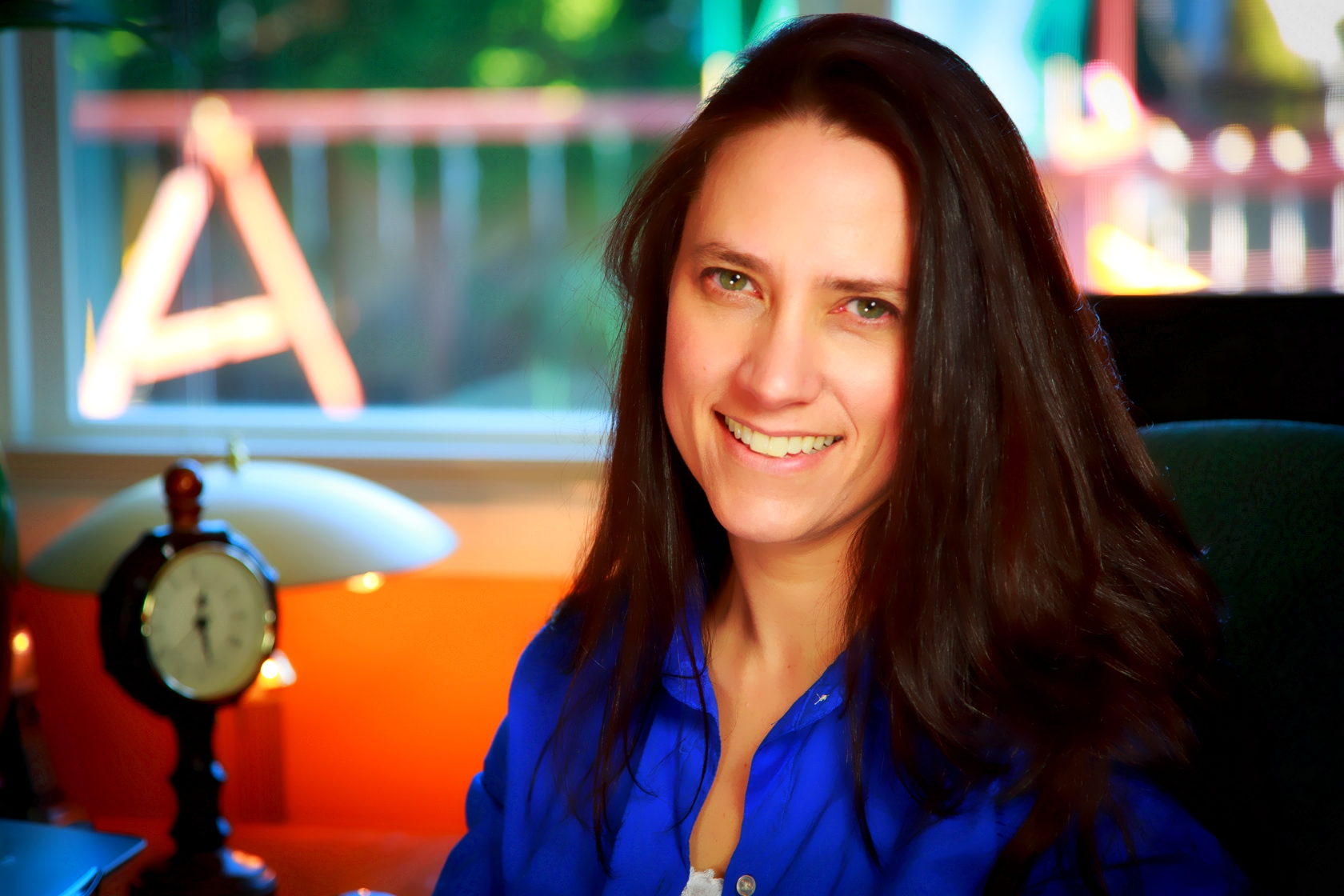 Happy Deadwood Days are here again!
A WILD FRIGHT IN DEADWOOD (Deadwood Mystery Series #7)
Hot diggity dog! The 7th Deadwood Mystery Series novel is ready for you to snatch up for your reading, snickering and cringing pleasure.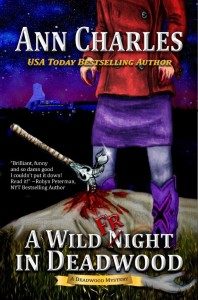 Hell hath no fury like a woman scorned … especially a dead one holding a grudge.
Back on Deadwood's list of Usual Suspects, Violet Parker is hip deep in wild frights and fired-up females. After juggling bitter threats, haunted buildings, and vengeful ghosts, the last thing she needs is a pair of bullheaded detectives trying to pin another murder on her tail. Can Violet find the real killer before she ends up behind bars? Or worse, on a slab at the morgue.
Longer than any of the previous six books in the series and filled to the brim with even more laughs, suspense, and spice, A WILD FRIGHT IN DEADWOOD is available now at the regular ebook vendors. The printed version will be available within a week or two as well. The audio version will be available in late 2016/early 2017. To get your EBOOK, click one of the following links:
WOULD YOU LIKE TO BE ONE OF ANN'S DEADWOOD DEPUTIES?
I'm looking for a few awesome Deputies to help me promote the 7th book in my Deadwood Mystery Series: A WILD FRIGHT IN DEADWOOD.
Being a Deputy means helping me get word out about my newest Deadwood Mystery Series release by sharing the book with friends, family, bus stop buddies, your babysitter, people standing in line at the grocery store, construction flaggers stuck sweating under the summer sun, and anyone else you can think of. It could also mean helping me let others know about the new book by leaving reviews on Amazon, B&N, Goodreads, bathroom stall walls at truck stops, on Interstate Highway billboards, etc. Participating Deadwood Deputies will receive an Ann Charles thank you gift! AND, participating Deadwood Deputies will also be entered into a drawing to win a unique and fun gift.
If you would like to be a Deadwood Deputy, send an email by September 5, 2016 with your name and mailing address to reader@anncharles.com with the following in the subject line: DEPUTY FOR WFD. Instructions will be emailed to you after that date.
COLD FLAME—A Deadwood Shorts
If you missed the news, earlier this summer I released a new Deadwood Short story called COLD FLAME. This short story tells how the fire started between Violet's Aunt Zoe and her old—but not quite "cold"—flame.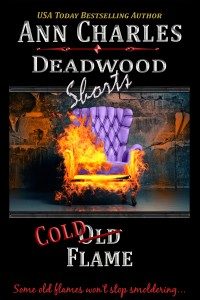 Some old flames won't stop smoldering …
Zoe Parker knew better than to play with fire.
Fireman Reid Martin sparked a flame in her that she couldn't put out.
Will Zoe be able to escape with her heart before she gets burned?
COLD FLAME is available at the regular ebook vendors. The printed version of this short story is available via multiple vendors as well. The audio version will be available in September 2017 on Amazon, Audible, and iTunes (stay tuned). To get your ebook or printed book copy of Aunt Zoe and Reid's short story, go to my COLD FLAME webpage.
MEANWHILE, BACK IN DEADWOOD (Audio version)
For those of you who enjoy listening to Violet's story, the audio version of MEANWHILE, BACK IN DEADWOOD is now available on iTunes, Audible, and Amazon. Caroline Shaffer is back, reading about Violet's adventures out at old man Harvey's ranch. Looking for something to keep you entertained while exercising, road-tripping, cleaning the house, or commuting to work? Grab your audio copy of the 6th book in the Deadwood series and enjoy listening to the story this time around.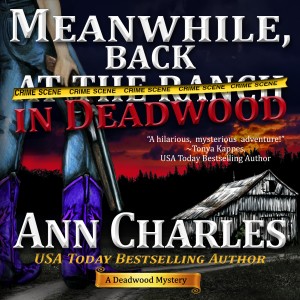 Meanwhile, Back in Deadwood …
The mystery and mayhem continue. Between the butchered body parts, creepy killers, dogged detectives, ghoulish ghosts, and ever-present TV cameras, Violet Parker's purple boots are itching to skedaddle. But there's no escaping another murder investigation or her new deadly reputation. Not even if both risk the lives of those she loves most.
What's Coming Next from the Deadwood Story World?
I'm working on another Deadwood Short story that I think will be released in early 2017 if all goes as planned. However, before I write the 8th full-length novel in the Deadwood Mystery Series, I will be writing the 2nd book in the Dig Site Mystery Series (which stars Quint Parker, Violet's brother). This 2nd Dig Site book will be released in early 2017 as well.
Another Deadwood project I'm working on is a Deadwood series coloring book, which I hope to have available this November/December.
More to Come All Around…
Next month, I'll be sending out another newsletter with even more fun story-related news, information on a new contest, and more. In the meantime, I hope you enjoy the last few weeks of summer along with Violet's latest adventures with ghosts and much, much more.
♥ Ann