Magic & Mayhem World: Feral-LY Funny Freakshow
Come one, come all …
Looking for some fresh, quick reads? Introducing 15 new novellas set in Robyn Peterman's Magic & Mayhem Kindle World that will give you some smiles and chuckles.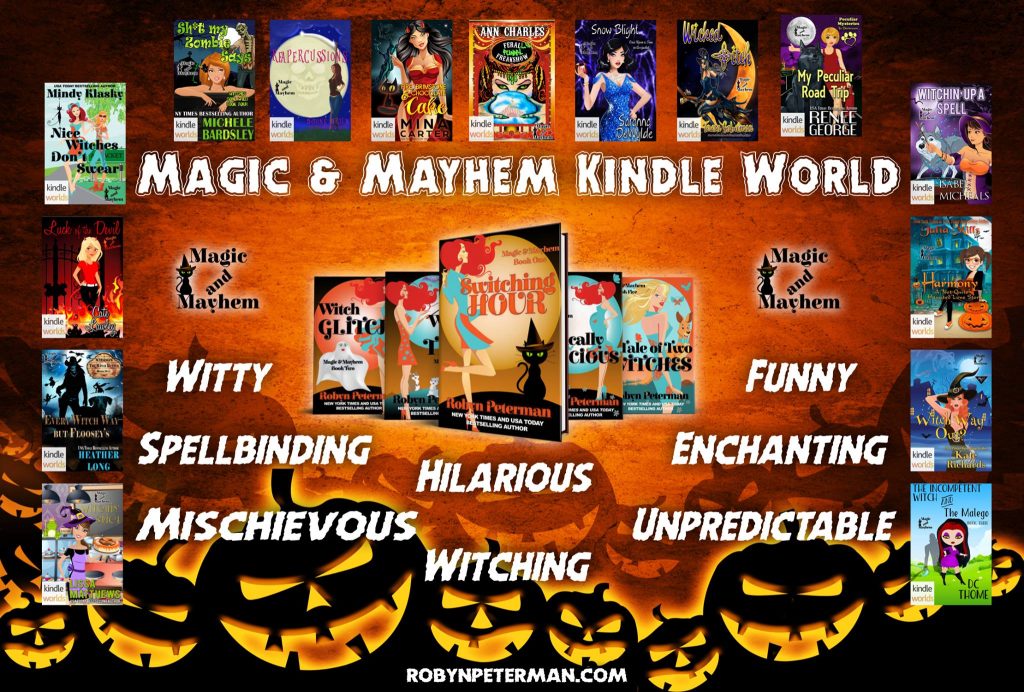 What's a Kindle World?
It's a story world (such as my Deadwood world) in which the original author invites his or her friends to develop new stories that include the author's character(s), setting, and/or other elements. It's a bit like fan fiction, only the new stories are often written by other known authors and are put through a more rigorous editing process. The Kindle Worlds program is exclusive to Amazon US. Unfortunately, that means the stories written for a Kindle World can't be purchased at other ebook retailers. However, they can be read on any tablet, computer, or smartphone using the FREE Kindle App.
Feral-LY Funny Freakshow by Ann Charles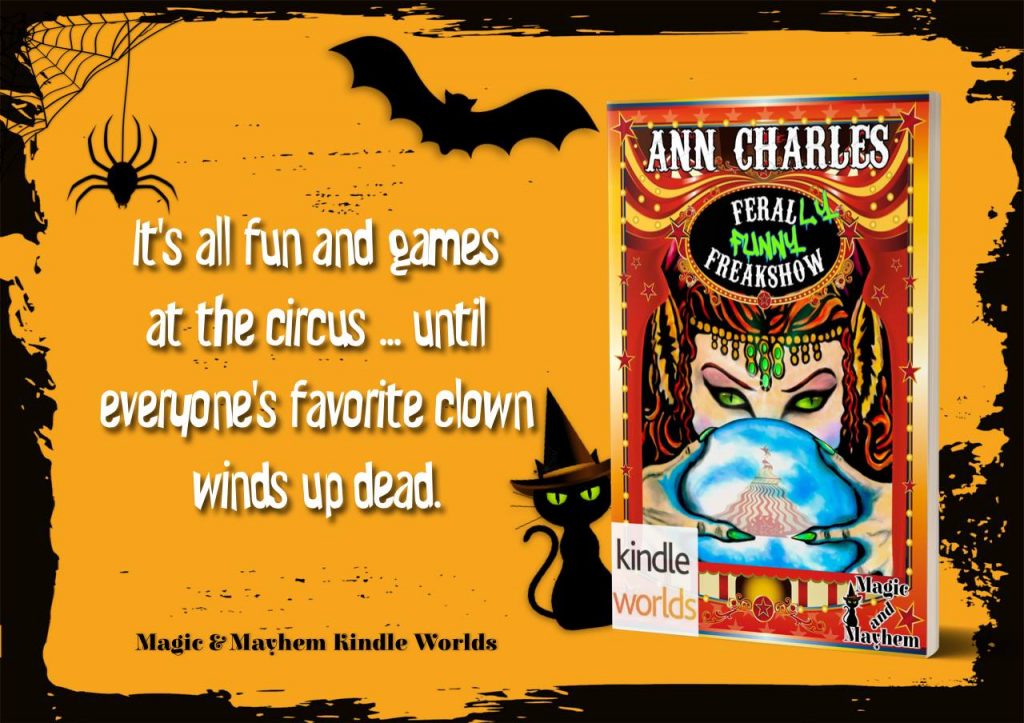 STEP RIGHT UP and enjoy the Feral-LY Funny Freakshow!
Available now at Amazon! Buy Feral-LY Funny Freakshow on Amazon
Someone killed Clint the Clown.
Madam Electra's crystal ball could help find the murderer, but she risks exposing her own secrets in the process. Secrets that could land her on the endangered species list.
Head security officer Bruno Maska has been ordered to enlist the help of the one person he suspects is hiding something—Electra. The same woman who's been haunting his thoughts since their steamy night together.
With the killer still on the prowl, can Bruno and Electra get their act together before the Freakiest Show on Earth loses another clown? Or worse, its beloved psychic?
It's all fun and games at the circus … until everyone's favorite clown winds up dead.
From Robyn Peterman's Magic & Mayhem World comes an Ann Charles' paranormal romantic mystery novella starring shape-shifters from the AC Silly Circus Co. (You guessed it–AC stands for "Ann Charles.")
NOTE: This Amazon-only ebook is part of Robyn Peterman's Magic & Mayhem Kindle World. If you would like to read the first book in this series, Robyn has the ebook for FREE at her website: Robyn Peterman's Website–Get a free ebook!
Give Them a Try!
Want to try an extended sample of Feral-LY Funny Freakshow along with several of the other books from the Magic & Mayhem world? Click here.
You can check out all of the other authors' books at once by clicking this link: CHECK OUT ALL THE AUTHORS IN THE MAGIC AND MAYHEM WORLD!
Or visit each author individually by selecting from the list of names below: