WINNERS of the 2017 Traveling with Ann Charles Calendar Contest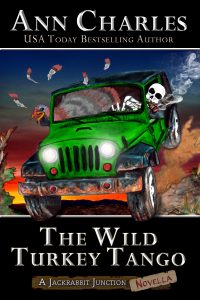 Winner winners chicken dinners!
You voted for your favorite picture and now there are 13 winning photos (two were tied for the final spot, so I used one for the cover) for my 2017 Traveling with Ann calendars. Check out the favorites you all chose below. Woo hoo!
In addition to the winning photos, we now have 20 lucky voters who have won an autographed desktop calendar. If your name is listed here, please send me an email at reader@anncharles.com with CALENDAR WINNER in the Subject line and your mailing address in the body of the email. I'll be sending the autographed calendars to the winners in early December when they arrive.
Alison McRee
Becky Binder
Bob Rogers
Charlene McLucas
Debbie Carso
Debbie Rhoades
Gail Mathers
Jaime Swicegood
Kendra Maclean
Lauralee Donnelly
Machelle Stahlecker
Nancy Hershman
Pat Moshure
Richard Spencer
Robert Toner
Sandy Fredrick
Susan Schleicher
Tisha Britton
Victoria Smith
Yvonne Bressani
Congratulations to the winners and many thanks to all who helped me select which of my photos to include in this coming year's calendar.
Remember, if you didn't win one of the 20 desk calendars and would like to purchase a 2017 Traveling with Ann desk or wall calendar for yourself, I will have them available for purchase in early December via my website (like I did last year). Stay tuned for more information on how to order them.
Thank you! ♥ Ann
WINNER!

Number One

In Flight—Bosque del Apache Nat. Wildlife Refuge, New Mexico

WINNER!

Number Two

Bird Pond—Bosque del Apache Nat. Wildlife Refuge, New Mexico

Nope
WINNER!

Number Four

Cane Cholla Cactus, Prescott, Arizona

WINNER!

Number Five

Clock in Front of Bullock Hotel, Deadwood, South Dakota

WINNER!

Number Six

Haunted Hotel Trio, Deadwood, South Dakota

NOPE

NOPE

Nope

Nope

WINNER!

Number Eleven

4th of July Overlook in Lead, South Dakota

WINNER!

Number Twelve

Main Street Sunset, Deadwood, South Dakota

Nope

Nope
WINNER!

Number Fifteen

Rainbow Over Old Homestake Mine, Lead, South Dakota

Nope

WINNER!

Number Seventeen

Back Road in Sedona, Arizona

WINNER!

Number Eighteen

Old Church in Silver City, Idaho

WINNER!

Number Nineteen

Sunflower in Prescott, Arizona

WINNER!

Number Twenty

Lone Tree, Sunset Volcano Nat. Mon., Flagstaff, Arizona

Nope

Nope

Nope

Winner!

Number Twenty-Four

Winter Morning, Prescott Arizona

Nope